The value of social housing
On 16 September this year, we are delighted to join many of our customers in the celebration of Scottish Housing Day. The theme this year is the value of social housing, and it comes at a time when the COVID-19 pandemic has made it clearer than ever just how important social housing is to our communities.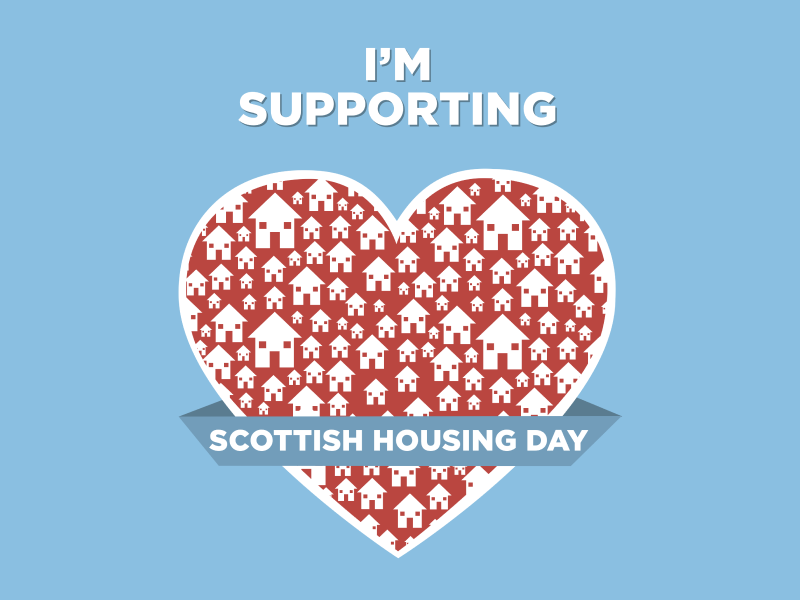 Housing is a human right defined within the Universal Declaration of Human Rights. As Shelter Scotland puts it (1), "having a home is central to every aspect of our wellbeing, from health to educational attainment to happiness".
Last year, 600,000 tenants in Scotland lived in homes provided by social landlords. That represents around 11% of the entire population of Scotland. Even before the COVID-19 lockdown, the Scottish Housing Regulator reported that nearly a quarter of the respondents to their National Panel survey of tenants and service users said they were not managing well with their current housing costs. One in six were having financial difficulties or were in deep financial trouble, while more than half found it difficult to heat their home (2).
"Social Housing provides a vital lifeline to some of the most vulnerable people in our society"
Social Housing provides a vital lifeline to some of the most vulnerable people in our society and access to good quality housing is closely linked to other fundamental rights like health, education and employment.
The COVID-19 pandemic and the lockdown that accompanied it only made this position more difficult for many people. The poorest members of our society are amongst those hardest hit by the virus and the death rate is up to 2.3 times higher than average in the most deprived areas. Access to good quality, affordable housing has rarely felt more important.
Housing Associations were affected by COVID-19 as much as anyone, and many were forced to close their offices, shut down much of their day-to-day operations and to furlough their staff. In spite of this, the dedication of these organisations and their staff meant that they continued to provide an excellent service to their tenants and applicants at a time when this help was needed the most.
This has been a busy time: the most recent monthly dashboard published by the Scottish Housing Regulator (3) shows a significant increase in the number of empty homes let by social landlords - up by more than 76% on the previous month. Lets to people who are homeless increased by around 28%, and when added to empty homes put to use as temporary accommodation, together account for about 47% of total lets. The number of people applying as homeless and the number of people in temporary accommodation both also increased. As you might expect, rent arrears have been rising since the lockdown started.
Technology has undoubtedly enabled many Housing Associations and their tenants to continue to operate effectively during the lockdown period. Here at Housing Online, we're proud of the way that our My Home portal has helped enable our customers and their tenants to work together during this difficult time. When discussing the value of social housing on Scottish Housing Day 2020, however, we simply want to salute the hard work and dedication of our friends working at Scottish Housing Associations. The work you are doing to look after your tenants and applicants is inspirational.
Here's to you all.
(1) "Housing is a Human Right", Shelter Scotland (January 2019)
(2) National Report on the Scottish Social Housing Charter - 2018/19, Scottish Housing Regulator
(3) Report on the ongoing impact of COVID-19 on social landlords, July 2020, Scottish Housing Regulator