Did you know that My Home offers some useful content components that can present tenants with information in a visually accessible way?
The Frequently Asked Questions component is a great way to display a lot of information in a focused and informative way.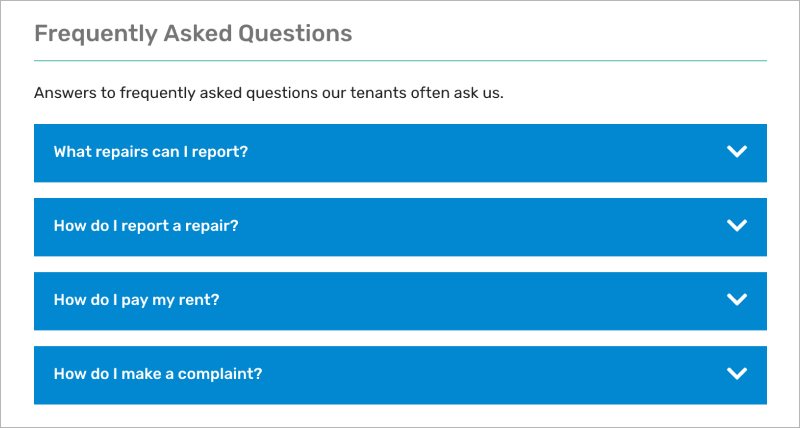 The Case Study component displays a box with a label, title and image. Clicking or touching on the box opens the case study to reveal additional styled text. Although originally built for case studies, the component can be used for any content.

To find out more about content components, visit our support pages.