The accessibility of websites and services is always important, but you may have heard about it a lot more than usual over the last few weeks. Why might this be? Well, it is because some new legislation has just passed into law and is now in force across the UK.
Actually, the original regulation, "Public Sector Bodies (Websites and Mobile Applications) (No. 2) Accessibility Regulations 2018", came into effect on 23 September 2018. So, if this law is two years old, why is it in the news now? Because initially, this law only applied to newly built websites, but as of 23 September 2020, it now extends to include sites built before September 2018.
Accessibility means making your website clear and simple enough for most people to use it, while supporting those who do need particular assistance.
These regulations, which apply to public sector organisations, mean websites will now need to meet the international WCAG (Web Content Accessibility Guidelines) 2.1 AA accessibility standard and also to publish an accessibility statement that explains how accessible your website is.
We are not legal professionals, but it seems to us that Housing Associations do not count as public sector organisations, but does that mean you are off the hook?
Well probably not - these regulations were building on existing obligations to people who have a disability under the Equality Act 2010 (or the Disability Discrimination Act 1995 in Northern Ireland) which applies to all websites, public sector or not. These regulations give a strong recommendation that all websites should abide by the WCAG AA requirements anyway.
Besides, as more services go digital, it is vital that no one is excluded from accessing those services. Accessibility means making your website clear and simple enough for most people to use it, while supporting those who do need particular assistance. For example, someone with a visual impairment may want to use a screen reader, or someone with motor difficulties may need to use an on-screen keyboard emulator. It is reasonable that your website should be able to support these requirements to make it accessible to as many people as possible.
There are other benefits to having a fully accessible website: they are often faster, easier to use and can appear higher in search engine rankings.
We recently asked Tetra Logical, a specialist accessibility company, to undertake an audit of one of our websites. Their findings were very positive - to quote from their report "The results really were good. The Housing Online team clearly knows a thing or two about #accessibility". Even so, the report highlighted a few areas where we can learn and improve to make our websites even more accessible.
So what does this mean for you? What can you do to make sure your website is accessible and meeting at least the basic WCAG 2.1 AA accessibility standard?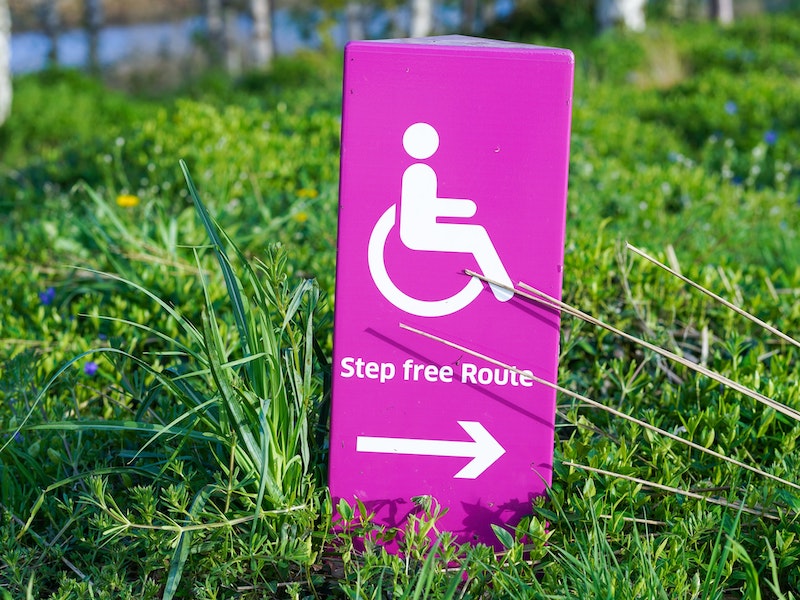 Firstly, talk to your web design / developer: a huge amount of accessibility relates to the user interface, visual design, and the underlying code. This is their responsibility and you should hold them (including us!) to account. This is not new legislation, and any website launched after 2018 should really meet the AA requirements already as an absolute minimum. In addition, there are also a number of free tools available to run automated tests on your website to check accessibility. These do not replace the manual testing a specialist like Tetra Logical will provide, but they will help to highlight the biggest issues you may face on your site. See Testing for Accessibility on the UK government website for more details.
There are also a few simple tips that you can follow to make your content accessible: things like including unique informative page titles, using headings, using meaningful link text, using alternative text for images, creating captions for multimedia and keeping content clear and concise. To find out more on these, see W3C - Writing for Web Accessibility.
It is the responsibility of all of us to make our websites more accessible to everyone. This may now be enforceable in law, but it should always be our ambition anyway. Here at Housing Online, it is in our core values as a business to help build a better web by avoiding dark design patterns (leading users to do things they were not intending to), to protect visitor data, privacy and attention, and to make sites that are accessible to all. As Mahatma Gandhi, "Be the change that you wish to see in the world".
Photo by Yomex4life on Unsplash